It's Coming Into Baby Season For Raccoons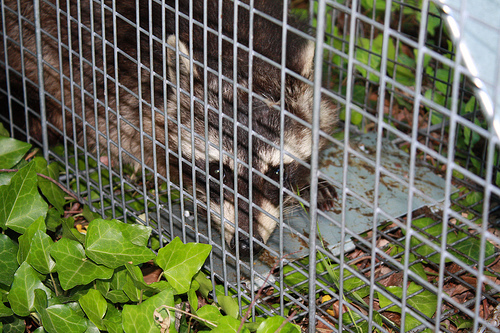 Controlling Squirrels - Removing Squirrels From Your Attic Permanently

It's Coming Into Baby Season For Raccoons
Raccoons may be cute to some people but they are not meant to be kept around the house. If you do have them on your property, you will need to get help for raccoon removal and animal control. It should not be attempted by yourself.
Raccoons can be a huge annoyance at your home. They can be really noisy, finish your pet's food and be destructive in general. They will strew trash around. They may even cause structural damage to the building.
More than that, where there are raccoons, there are raccoon feces and these can contain parasites. The spores may become airborne and sicken people. In addition, raccoons may carry canine distemper and rabies, causing people or pets to be infected if bitten.
On top of all this, raccoons are not in the least bit timid. They show no fear of humans, nor do they run from bright lights or loud noises. If they are cornered, they will become very aggressive. For all the above reasons, you would do well to seek out professionals to help you in removing them from your home.
Generally, raccoons must be strapped. For the person with experience, this is not usually that difficult. In some cases, however, babies can be involved and this will need the use of other methods also.
As there often are offspring, it is not smart to just figure out how to block the adult from entering. If there are babies hidden, they will now be left to die. You will have no idea they are there until you start to notice the smell. At that point, you will need help in finding them.
If you are experiencing a raccoon problem, learn more about raccoon removal and animal control. Don't try to take care of it by yourself. You could end up spending more money or having to go to the hospital.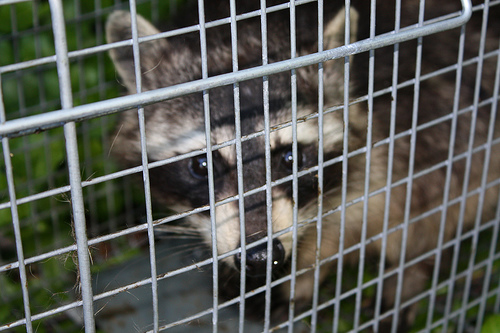 The Negative Effects of Beaver Dams
The Right Way to Resolve Wildlife Problems

Get Rid of Coyotes Safely and Easily
If you happen to notice a lot of bird droppings on the side of your house, right below any of your exhaust vents, or birds flying out of those same vents; chances are they are Starlings. When starlings start using your bathroom vents as their entry point, in time the birds will start to create an opening in the vent flexible tubing, causing the moisture to release inside your attic instead of the outdoors, creating a mold problem. Starlings are one of our more evasive birds we have in Illinois, with flocks comprising of more than 100,000 birds. When Starlings gain access into your attic, the hazards they cause can be endless if the issue is ignored. One major issue with Starlings that has gain entry in your attic is their nesting, in which it can become a fire hazard. Our professional bird control team seen firsthand the size of nest that starling can create. Starlings never eliminate material from old nests they started but keep adding in which other hazard evolves. Of the additional serious health concerns relating to starlings feces is the fungal respiratory disease, histoplasmosis. Histoplasmosis is distributed through the accumulation of droppings birds leave behind their perches or nesting, when disturbed, the spores become airborne. Our humane bird removal services takes this health hazard very serious and among the other parasites associated with Starlings are; mites, fleas and lice, are surely existent on Starlings to which can cause an infestation inside your home to your family and your pets. Our professional bird control company also offers bird nesting removal to eliminate parasites from entering your living space through your ventilation system.Bird elimination is the first step in solving your bird issue. Once all birds are removed from your home, it's very important that bird exclusion be applied to all potential entry points to ensure future bird issue won't return. If you're in need of bird trapping in Illinois, give us a call, we can take care of all your bird removal needs.